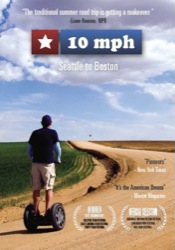 This is a mildly amusing comedy about two nerdy guys who escape their cubicles and dream up a road trip to cure their boredom — riding across America on a Segway scooter. At a maximum speed of 10 mph, it's a long trip. For 100 days they alternate drifting upright across the land with spells driving their support van right behind, also crawling along at 10 mph. The film does not maximize the drama as much as it could have, but if these hapless, unprepared geeks can make it across, anyone can.
— KK
10 MPH
Hunter Weeks
2006, 92 min.
$19, DVD
Watch the film for free on Youtube.
Read more about the film at Wikipedia
Rent from Netflix
Available from Amazon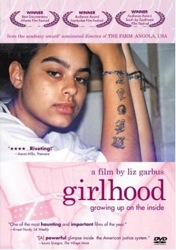 Girlhood follows two young girls, arrested for crime in Baltimore, MD, as they journey through adolescence and the juvenile justice system, two of the most difficult transitions one can think of. One girl murdered a friend when she was 12, the other has a mother in jail herself. As the years pass their institutionalized lives diverge, and the girls' futures are hard to predict or even imagine, which is what gives this film its satisfying drama. Surprisingly one girl reforms, goes to high school and graduates 4th in her class; the other continues to battle demons inside. This film captures almost 5 years of their lives; the girls are almost adults by the end. We get a good sense of who they are, what it takes to make it in their world, and who and what helps them.
— KK
Girlhood
Liz Garbus
2003, 82 min.
$15, DVD
Rent from Netflix
Available from Amazon
Watch the trailer at IMDB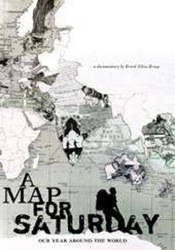 Don't watch this film unless you are ready to quit your job. Seriously. It's about the emotional challenges and sheer joy of long-term travelling — as in backpacking around the world for a year. This kind of vagabonding is more a state of mind than a state of motion. The film explores the mellow subculture of (mostly) young people who trek along an invisible international traveller's circuit. There's a kind of endless distributed global party going on every day of the year (plainly visible here), and to join it all you need is a ticket to any country and the address of the local hostel. I was part of this mind-set for many years and boy, does this film nail the peculiar delights of perpetual cheap travel. Not just the highs (everyday is Saturday, each new person an instant best friend), but also the lows (always saying goodbye, and loss of connection). Something weird happens when you travel longer than 10 days, and that wonderful transformation (which no one can explain to their family when they return) is what this superbly written, fabulously edited, deeply personal and wonderfully likeable documentary is all about. But this bug is contagious. It is impossible to watch this fun film and not confront the fact that you are here instead of there, on the road, soaking up the world of all you-can-eat $3 dinners and $5 rooms, traveling the world for a year, as the filmmaker did himself. If you are headed in that direction, this disc will also work as a great orientation course, offering advice. It's the Zen and the Art of Long-term Travel.
— KK
A Map for Saturday
Brook Silva-Braga
2006, 90 min.
$20, DVD
Available from the filmmakers' website
Read more about the film at Wikipedia
Rent from Netflix
Available from Amazon
Back to Top