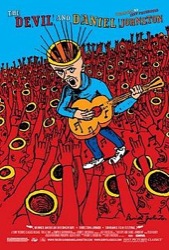 This is one of those amazing stories that sticks with you forever. In the beginning, a few decades ago, Daniel Johnston is a very talented kid who makes weird art and music and also records his life on film. He hopes to be a famous artist some day. But his art and life get weirder and weirder. He keeps recording his life, but it is clear to others he is going crazy. He is racked by "demons" — which is what his Bible-believing parents and Daniel himself believe. Yet, Daniel acquires thousands of true fans who see him as a genuine outsider artist and musician who makes visionary basement cassette tapes. Over time Daniel slips into self-destructive behavior until he is "rescued" by his father who whisks him away in a small plane. Then Daniel yanks the keys out of the plane in flight. It's the devil in Daniel Johnston his father says, and by now you believe it. You just gotta see this movie, in large part made by Daniel himself. It's a cult classic.
— KK
The Devil and Daniel Johnston
Jeff Feuerzeig
2005, 110 min.
$3, Amazon Instant Video rental
Read more about the film at Wikipedia
Rent from Netflix
Available from Amazon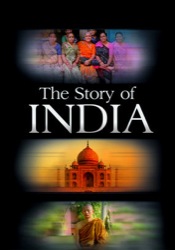 One of my favorite historians, Michael Wood, tells the fantastic history of India by visiting the places where it happens. Best of all, he describes the IDEAS that each place launched. The story of India spans thousands of years and thousands of miles, and five episodes. Wood is both intelligent and genial, and deeply familiar with the subcontinent, so you get an incredibly insightful tour of this vast land. Wood takes you to unexpected corners deep inside the culture. I've read a lot of Indian history, seen a fair number of documentaries about the country, and I have traveled extensively throughout India over many years. This is by far the best treatment of this still rising civilization I've seen.
The Story of India
Michael Wood
2007, 345 min
$19, DVD & Blu-Ray (2 discs)
Read more about the film at Wikipedia
Rent from Netflix
Available from Amazon
Back to Top