Lengendary characters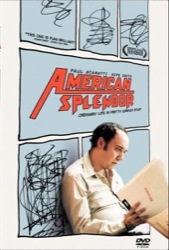 This odd work is a mixture of documentary film about an eccentric cartoonist, spliced into dramatic reliving of his life by actors, mixed in with scenes where both the cartoonist and his family interact with the actors playing them. Very post-modern, but it kinda works. The odd cartoonist is Harvey Pekar, a downbeat, depressed, obsessive curmudgeon, who was an early friend of Robert Crumb (they met at a garage sale collecting old jazz records). Pekar's memoir of his life as a blue-collar hospital file clerk was illustrated by Crumb as a comic book series, catapulting Pekar into hip coolness. And hence this film. Pekar and his incredibly ultra-geeky friends and family make a very offbeat story.
— KK
American Splendor
Shari Springer Berman and Robert Pulcini
2003, 101 min.
$5, DVD
Read more about the film at Wikipedia
Rent from Netflix
Available from Amazon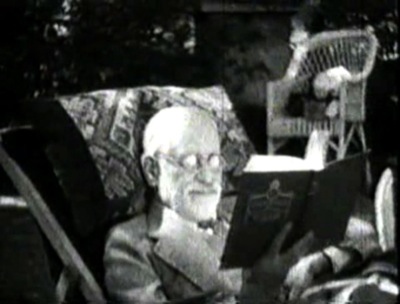 The "self" is a recent invention. It arose out of the confluence of many cultural trends, not least, the invention of media. This remarkable BBC four-part series tackles this very heady subject with great intelligence and imagination. It manages to successfully visualize something ghostly abstract, yet one that is at our core (our selves!). Like a good psychology class, after this series you feel you understand yourself a bit better. But even within academic circles the birth of the self remains a fringe idea. I had heard about the series for years from various enthusiasts, but it was unavailable on tape or DVD, either in the US or the UK. And so it still is. But recently a copy has been floating around BitTorrent, so I downloaded it. Took 8 hours with my DSL. It's well worth the trouble.
— KK
Century of the Self
Directed by Adam Curtis
2002, 240 min.
Read more about the film at Wikipedia
Rent from Netflix
Available from Amazon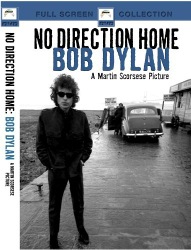 The first Dylan documentary, Don't Look Back, revealed far more about Bob Dylan's character, but this one fills in more of his history. It covers his transformation from an unremarkable wannabe musician from Minnesota into a prophetic, enigmatic, world-class poet and artist in the late sixties in Greenich Village, New York. In future centuries I think Dylan will come to be regarded as a genius on the order the greatest poets of all time, and this documentary will be a near-official record of his genesis.
— KK
No Direction Home: Bob Dylan
Directed by Martin Scorsese
2005, 207 min.
$3, Amazon Instant Video rental
Read more about the film at Wikipedia
Rent from Netflix
Available from Amazon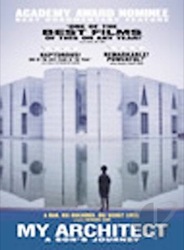 The illegitimate son of a famous architect seeks the father he never knew. The architect is Louis Kahn, who co-founded modernism — naked concrete, glass walls, etc. Kahn was a late bloomer, an unemployed artist who was 50 years old when, on his first trip to Rome, he had a revelation of how to create an entirely new monumental style of architecture: make it look like ruins from the future. Kahn was an elusive nomad, traveling constantly and fathering three separate families, with three "wives," each of whom was weirdly (even delusionally) faithful to him. After a few decades of sleepless striving to make great buildings, Kahn died bankrupt, alone and unidentified in Penn Central Station, New York. His son Nathan, whom he rarely saw, was only 11. Now an adult, Nathan sets out to find out who his mysterious father really was by investigating the only thing his father left behind — his buildings. In a very emotional and satisfying climax that takes place in Dacca, Bangladesh of all places, Nathan finds what he is looking for. At this same climax scene viewers find out that his father Louis really was as great an artist as his contemporaries believed. Along the way in this odd family saga, you get a fabulous lesson in modern architecture.
— KK
My Architect
2003, 116 min.
Directed by Nathaniel Kahn
$27, DVD
Read more about the film at Wikipedia
Rent from Netflix
Available from Amazon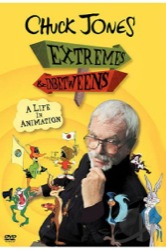 A lightweight biography of the guy who developed Bugs Bunny, Daffy Duck, Porky Pig, Roadrunner and the Warner Brothers style of slapstick cartoons. But that's not why this is worth seeing. On the special features menu on the DVD is a short tutorial by Chuck Jones on his rules of animation, illustrated by brilliant clips from his cartoon shorts. These spots quickly give you the best short course in classic comic animation you'll ever find. It's no more than 10 minutes but it's revelatory.
— KK
Chuck Jones: Extremes and In Betweens
By Margaret Selby
2000, 90 min
$40, DVD
Read more about the film at Wikipedia
Rent from Netflix
Available from Amazon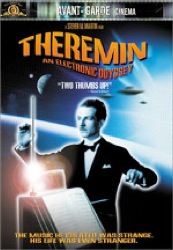 That woo-woo sound during the scary parts in old science fiction films was generated by a Theremin, an odd musical instrument invented by the Russian Leon Theremin. The futuristic device is operated by waving your hands without touching it, and was the inspiration and precursor of all electronic music today. The story of its unlikely creation is wrapped in mystery and drama, including the disappearance of Theremin, who may be been have kidnapped from the US by the Soviet KGB to work on sonic weapons back in the USSR. This documentary reveals the strange characters who orbited this strange instrument. You've got Jerry Lewis, stage dancers, a Russian diva, the Beach Boys, and nerds like Robert Moog, who invented the electronic synthesizer. It's a strange story.
— KK
Theremin
Directed by Steven M. Martin
1993, 82 min
$45, DVD
Read more about the film at Wikipedia
Rent from Netflix
Available from Amazon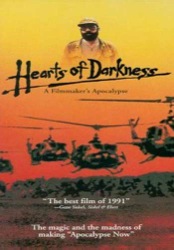 A film is like an invasion. Vietnam War's most memorable film, Apocalypse Now, like the war itself, nearly did in its creators. Francis Ford Coppola's wife filmed the director as his project sank deeper and deeper into sheer, irretrievable chaos. This is a strange case where the movie about the movie is just as good as the movie.
— KK
Hearts of Darkness
Directed by Eleanor Coppola
1991, 96 min.
$11, DVD
Read more about the film at Wikipedia
Available from Amazon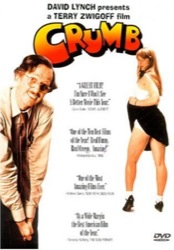 This has to be the most honest portrait of an artist ever. Robert Crumb, the 60s underground comic genius, is revealed in all his pathetic neuroses and glorious brilliance. The tipping point is being introduced to his eccentric family which suddenly explains all.
— KK
Crumb
Directed by Terry Zwigoff
1994, 109 min
$11, DVD
Read more about the film at Wikipedia
Available from Amazon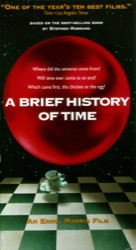 This won't help you with physics, like the book did, but it will give you a powerful portrait of what a brain trapped in a withering body can still accomplish. Astrophysicist Stephen Hawking's ability to imagine the universe is matched only by his disheartening disability to do the most ordinary activity, including talking. His life is amazing; this film quite inspiring.
— KK
A Brief History of Time
Directed by Errol Morris
1992, 84 min.
$16, DVD
Read more about the film at Wikipedia
Rent from Netflix
Available from Amazon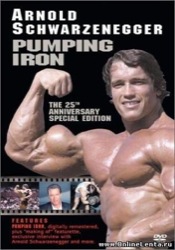 Filmed more than 25 years ago, long before weight lifting was considered healthy and fashionable, this dramatic 16mm film introduced the world to professional muscle men. These misshapen guys were assumed to be outright freaks, whose fandom was fringe and tiny. But I was surprised how much appreciation for bodybuilding as art and sport I gained in just one watching. But most fascinating is the film's focus on an unknown young champion from Austria, Arnold Schwarzenegger, whose ambitions and manipulations are naked and unbounded. Looking back now from his later destiny as governor of California and international movie star, this classic documentary is doubly mesmerizing.
— KK
Pumping Iron
Directed by George Butler II, Robert Fiore
1976, 85 min
$5, DVD
Read more about the film at Wikipedia
Rent from Netflix
Available from Amazon
Back to Top