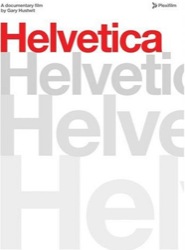 At their best, documentaries focus on some tiny overlooked corner of life and enlarge it to fill the world. By bridging the micro and macro, a great documentary helps the world make sense. This great documentary focuses on one typographic font, Helvetica. It traces the history of how Helvetica was invented, how it became a default font on most computers, how that popularity catapulted it towards ubiquity in our environment, and what it means that we can find it everywhere, even though we aren't aware of it. Along the way, we are educated in what fonts do, and how they work. Using interviews with the most renowned typographers living today, this film illuminates the world of fonts — a world we rely on more and more — and the universe of typography and design. Like Helvetica itself, this portrait is trim, radically visible, smooth, and refreshingly modern. It is nearly perfect.
— KK
Helvetica
Gary Hustwit
2007, 80 min.
$3, Amazon Instant Video rental
Read more about the film at Wikipedia
Rent from Netflix
Available from Amazon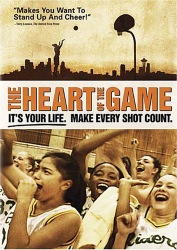 The great draw of this film is the marathon span of filming. For seven years a solo filmmaker followed a high school basketball team as it tried to mold suburban girls into state champs. That perseverance pays off with deep portraits of individual girls and the coach. The inspirational genius behind the team is an unlikely college tax professor who moonlights as the team's coach. He has a heart for the game, and can touch the hearts of everyone around him. The film follows a few girls as they rise, fall, sidestep, jump ahead and mature. In particular the film stars one remarkable girl who manages to overcome incredible obstacles. It's like the great documentary Hoop Dreams in some ways, only better. There's more play-by-play of actual games, which ratchets up the excitement and drama at least two notches. After seven years the film concludes in a nail biting climax that seems so unlikely you'd disbelieve it if it came from Hollywood. Despite all the flashy sport, theres a golden heart of wisdom at the center of this film.
— KK
The Heart of the Game
Ward Serrill
2005, 103 min.
$3, Amazon Instant Video rental
Read more about the film at Wikipedia
Rent from Netflix
Available from Amazon
Back to Top