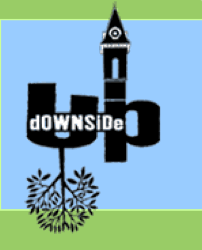 Let's say your regional industrial mill town is rusting away, bypassed. Main street is boarded up, windows in the old brick factories broken beyond repair, fine homes abandoned, and the last employer in the old company town is long gone. The stagnation is lethal. As mayor, you need something to sell in the global economy. You need some new economy commodity. You need….. modern art! This very personal, but very smart, documentary is the uplifting story of how the dying rustbelt ghetto of North Adams, Mass gambled on building a modern art museum to resurrect itself. Crazy, but it worked. It proves the current adage that artists and bohemians lead economic growth. The museum attracted starving artists, who immediately found uses for the empty factory hulks, who then demanded nice restaurants, which dragged in workers and so on. Ten years later the local yahoos who would "not cross the street for funny art" are discussing the merits of upside down trees on the promenade — from whence comes the title of this very heartwarming film. It's simple message: art works.
— KK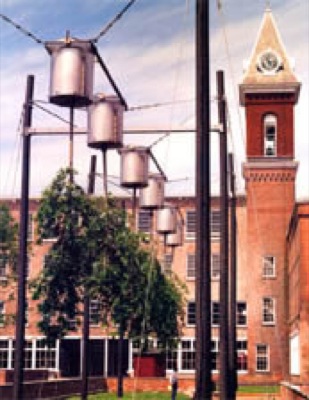 Downside UP
Directed by Nancy Kelly
2002, 54 min.
$20, DVD
Available, for home use only, from Transit Media, 888-367-9154
Institutional users check New Day Films for purchase and rental pricing.
Back to Top